X
Looks like you are a new visitor to this site. Hello!
Welcome to Hope For Film! Come participate in the discussion, and I encourage you to enter your email address in the sidebar and subscribe. It's free! And easy! If you have any suggestions on how to improve this website or suggestions for topics please don't hesitate to write in to any of the blogs.
You can also follow me on Twitter or Facebook.
(If you keep getting this message, you probably have cookies turned off.)
Has anyone used EB-5 investments for film financing? [...]
Filmmakers should fight the Comcast/Time Warner merger.
As the WGA points out:"Comcast's proposed merger with Time Warner Cable is bad for everyone: [...]
I was asked by the New York Times to contribute to a think piece on how to improve the  Film Society of Lincoln Center.
Ted Hope, chief executive of Fandor, a film-streaming service and former San Francisco Film Society executive director, recalled his first encounter with the organization: a showing of the Coen brothers' "Blood Simple" at the New York Film Festival. "I was so excited to be in such a beautiful room with so many people who seemed to love cinema as much as me," he said. "I want every program to recreate that excitement, and it comes from providing context, community and a sense of event — something both fleeting and permanent." [...]
The future of  is at stake. Please sign this petition:
Verizon struck the final blow against Net Neutrality when a federal appeals court ruled in its favor and struck down the Federal Communications Commission's Open Internet Order. The FCC must take action now to stop the corporate takeover of the internet. 
By Colin Brown
Hollywood has always fallen hard for films about scam artists and their clever schemes. Even before American Hustle and The Wolf Of Wall Street, there was Catch Me If You Can, House of Games, The Spanish Prisoner, The Grifters, The Sting, Paper Moon and seductive confidence artists stretching all the way back to The Lady Eve in 1941. The cons vary but the tricks remain much the same: victims are fooled into trusting in a stranger's good faith through greed, vanity, opportunism, desire, compassion, desperation and any other basic urge you can name. It is easy to see the greenlight appeal of such stories. Not so much because of Hollywood's own history with charismatic charlatans, or even because their conniving tales can provide such giddy entertainment, but because filmmaking itself so often involves elaborate self-deception and blind trust. The human lust for storytelling, and the constant craving for money required to feed that, is such that some of the strangest bedfellows are thrown together in the name of cinema.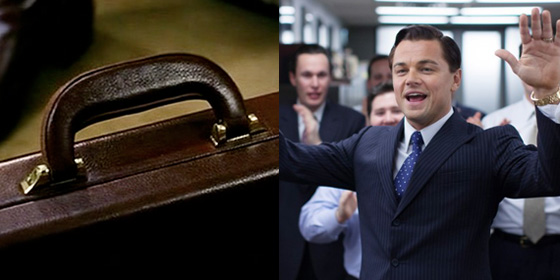 For a taste of just how surreal some of those couplings can be look at the duo behind Envision Entertainment, the financing outfit that burst on the Hollywood scene a couple of years ago. The two men writing the checks at that company, Remington Chase and Stefan Martirosian, are as colorful as many invented movie characters, at least judging by this article in L.A. Weekly that has become the astonished talk of the town. And yet here they are right in the thick of Oscar contention as the backers of the pedigree war drama Lone Survivor starring Mark Wahlberg. Chase, according to that article, admits to being an FBI informant; for his part, Martirosian acknowledges altering the spelling of both his first and last name in film credits so as to avoid a contested 1993 cocaine trafficking conviction showing up in online searches – the kind of details that make their involvement in such upcoming projects as The Girl Who Conned The Ivy League so much more tantalizing. [...]
I leave it to you to let us know how this will shape our art and craft. [...]
By Colin Brown
It has been ten years since the publication of Moneyball: The Art of Winning An Unfair Game and still the quest goes on to find those hidden signals and data points that might do for the film industry what Billy Beane and his bean-counters did for professional baseball – namely, unlock the secrets of success in a business distorted by old wisdoms. There is much to be gained from such a statistical treasure trove. In film entertainment, as in sports, the scouting establishment has shown a habit of undervaluing those most often responsible for winning results. A costly obsession with conventional star performers has blinded both industries to what really makes teams tick. To borrow both baseball and cinema parlance, it all comes down to finding those players who can truly "produce".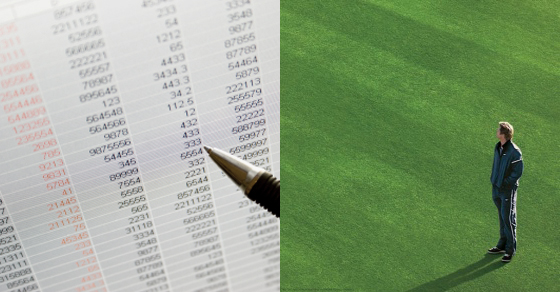 For those who haven't read Michael Lewis' book, or seen the subsequent film adaptation Moneyball in which he was portrayed by Brad Pitt, Beane was the irrepressible general manager of the Oakland A's who defied the traditional benchmarks that had long been used to gauge baseball players. Instead of relying on stolen bases, runs batted in and batting averages as the surefire measures of offensive success, Beane's front office came to realize that on-base percentage and slugging percentage were more meaningful indicators – overlooked qualities that were hence cheaper to acquire on the open market than those based around speed and contact. That insight allowed him to assemble a team of basement-bargain players that was able to compete successfully against far richer competitors in Major League Baseball, or at least until those giants caught on and started mirroring Beane's strategies.
In the collective wisdom of the movie business, the stars of the game have historically been both the actors and the auteurs that coach them. Much of the value system for independent movies is still predicated on the need to attract a recognizable calibre of acting and directing talent in order to unlock the necessary finance, specifically foreign pre-sales and a distribution deal in the US. This is no economic accident. Ever since the days of the star system, film audiences have been media-conditioned to idolize celebrities from their bleachers. And much as we all know that filmmaking is an elaborate act of collaboration, we instinctively see cinema as a personal expression of a director's creative vision. European law goes so far as to enshrine this godly status by designating the film director as the movie's "author". Attend any film festival and you'll fall soon enough under the spell of directors' names and actors' faces. They are what excite audiences and move markets.
But it doesn't take particularly rigorous statistical analysis to see the flaws in this starry-eyed system. As an industry, we place inordinate financial stock on a handful of top performers. Isolate the film names on Forbes most recent list of highest paid entertainers and compare them with, say, The Numbers' own assessments for how much industry players contribute in value to an average non-franchise film and you will see remarkably little correlation in their top tens. They share just one filmmaker – Steven Spielberg, who tops both film lists – and also the name of Robert Downey Jr. [...]