X
Looks like you are a new visitor to this site. Hello!
Welcome to Hope For Film! Come participate in the discussion, and I encourage you to enter your email address in the sidebar and subscribe. It's free! And easy! If you have any suggestions on how to improve this website or suggestions for topics please don't hesitate to write in to any of the blogs.
You can also follow me on Twitter or Facebook.
(If you keep getting this message, you probably have cookies turned off.)
By Colin Brown
"I lost money for the first time ever in my career over the last two years," beamed Matthew McConaughey in his signature drawl as he picked up this year's actor trophy at the recent Hollywood Film Awards. "But I did have a helluva lot of fun." McConaughey's conscious decision to"recalibrate" his shirtless rom-com persona into something edgier has since led him to a succession of eye-catching performances in director-driven, lower-budget films – MAGIC MIKE, KILLER JOE, THE PAPERBOY, MUD – and now to the brink of Oscar recognition with DALLAS BUYERS CLUB. It's the kind of Travolta-style career revival, a McConnaissance if you will, that should give fresh hope to indie filmmakers still hitting heads against talent agents' doors in their casting quests. At a time when Hollywood slate-pruning has seen the studios essentially abandon mid-budget dramas, pretty much all actors are open to stimulating roles that may require them to sacrifice their customary compensations. Besides wanting to work, actors know there's always a chance that their fun will laugh all the way to the bank.
In McConaughey's case, that financial pay-off will come soon enough. Next month, he will be seen playing right opposite Leonardo DiCaprio in Martin Scorsese's $85 million-plus THE WOLF OF WALL STREET. And this time next year, he will surface again as the top-billed male star in Christopher Nolan's even pricier space-travel spectacular INTERSTELLAR, headlining a cast that also includes Anne Hathaway, Jessica Chastain and Matt Damon. [...]
By Colin Brown
"More than 90% of directing a picture is the right casting," suggests Martin Scorsese in the revelatory documentary CASTING BY. Producers might well reach a similar assessment for financing a picture as well since actors remain by far the most enticing lures to potential investors. But settling on just who might be "right" for that picture is another matter entirely – and a source of constant tension as filmmakers struggle to reconcile the urgent needs of the story with the erratic tastes of the global marketplace and its appointed gatekeepers.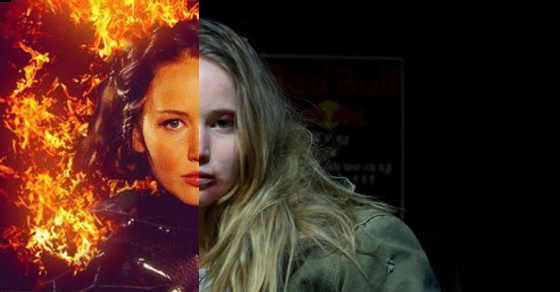 Casting is rarely a sequential, yes-or-no decision-making process that involves working your way down a long list of actors who have been somehow calibrated according to their creative merits and box office bankability. That would be too easy. Unless your director's name happens to be Scorsese, more than 90% of the time will be spent casting out again and again into an ocean of uncertainty and inconsistency not knowing which way the winds will blow. You need good hooks as well as good fortune to fish in those waters, the tenacity to keep going, an unwavering hand and eye to thread that needle, and the improvisational skills to react to what's constantly changing around you. Not unlike acting itself. [...]