X
Looks like you are a new visitor to this site. Hello!
Welcome to Hope For Film! Come participate in the discussion, and I encourage you to enter your email address in the sidebar and subscribe. It's free! And easy! If you have any suggestions on how to improve this website or suggestions for topics please don't hesitate to write in to any of the blogs.
You can also follow me on Twitter or Facebook.
(If you keep getting this message, you probably have cookies turned off.)
By Colin Brown
"I lost money for the first time ever in my career over the last two years," beamed Matthew McConaughey in his signature drawl as he picked up this year's actor trophy at the recent Hollywood Film Awards. "But I did have a helluva lot of fun." McConaughey's conscious decision to"recalibrate" his shirtless rom-com persona into something edgier has since led him to a succession of eye-catching performances in director-driven, lower-budget films – MAGIC MIKE, KILLER JOE, THE PAPERBOY, MUD – and now to the brink of Oscar recognition with DALLAS BUYERS CLUB. It's the kind of Travolta-style career revival, a McConnaissance if you will, that should give fresh hope to indie filmmakers still hitting heads against talent agents' doors in their casting quests. At a time when Hollywood slate-pruning has seen the studios essentially abandon mid-budget dramas, pretty much all actors are open to stimulating roles that may require them to sacrifice their customary compensations. Besides wanting to work, actors know there's always a chance that their fun will laugh all the way to the bank.
In McConaughey's case, that financial pay-off will come soon enough. Next month, he will be seen playing right opposite Leonardo DiCaprio in Martin Scorsese's $85 million-plus THE WOLF OF WALL STREET. And this time next year, he will surface again as the top-billed male star in Christopher Nolan's even pricier space-travel spectacular INTERSTELLAR, headlining a cast that also includes Anne Hathaway, Jessica Chastain and Matt Damon. [...]
By Colin Brown
"More than 90% of directing a picture is the right casting," suggests Martin Scorsese in the revelatory documentary CASTING BY. Producers might well reach a similar assessment for financing a picture as well since actors remain by far the most enticing lures to potential investors. But settling on just who might be "right" for that picture is another matter entirely – and a source of constant tension as filmmakers struggle to reconcile the urgent needs of the story with the erratic tastes of the global marketplace and its appointed gatekeepers.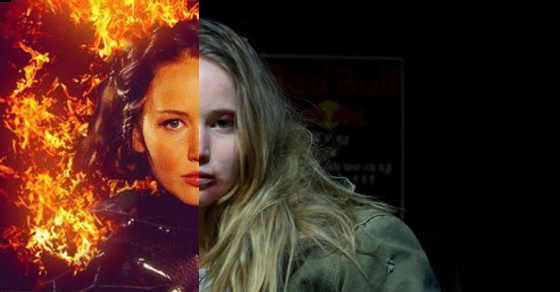 Casting is rarely a sequential, yes-or-no decision-making process that involves working your way down a long list of actors who have been somehow calibrated according to their creative merits and box office bankability. That would be too easy. Unless your director's name happens to be Scorsese, more than 90% of the time will be spent casting out again and again into an ocean of uncertainty and inconsistency not knowing which way the winds will blow. You need good hooks as well as good fortune to fish in those waters, the tenacity to keep going, an unwavering hand and eye to thread that needle, and the improvisational skills to react to what's constantly changing around you. Not unlike acting itself. [...]
By Colin Brown
Politicians go medieval on them, romantic couples break up over them and artistic types tend to run as far and fast as they can from them. And yet budgets, if drawn up sensibly in a spirit of mutual trust rather than defensive hostility, can actually go a long way towards avoiding such heartaches and fistfights. Cinema is certainly no exception here. No matter whether you view filmmaking as primarily a left-brain or a right-brain undertaking, as an expression of exquisite method or inspired madness, there is still no getting round the need for a proper fiscal reckoning. Persuading people to put money behind a particular film idea is, after all, an exercise in quantifying delight. Sooner or later, even with the most munificent of patrons and the most sublime of screenplay propositions, budget numbers still have to be part of that pitch. Get those projections askew and that dream project is a brawl-in-waiting. Get them horribly wrong and it's a complete non-starter.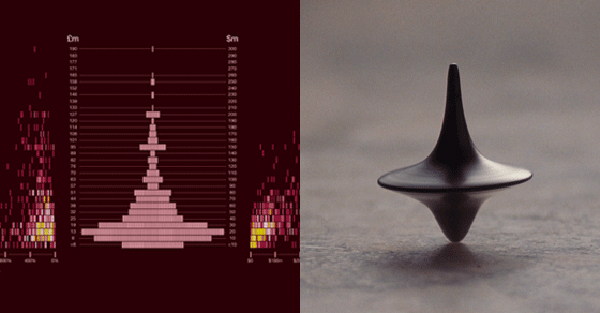 Realism over Optimism
While all this might seem like decrees from the department of the bleeding obvious, it is still a lesson in financial realism that seems lost on too many filmmaking novices. Judging by a number of crowd-donation campaigns, there are those who firmly believe they should make their movie with whatever funds they can raise. And they do so without even a basic understanding about who will come to see their finished film – and why – other than those few thousands who volunteer their ten bucks online.
In the real world of actual investment, of course, potential financiers soon lose patience with producers who don't have a clear picture of how much they will need, and where that money is going. Nor are they impressed by optimistic finance plans based on unrealistic notions of what projects might summon in terms of either talent or contributions from soft money sources, production off-sets and distributor pre-sales.
"Maybe the biggest mistake we see from first-time producers is they come in with too-high budgets. You can see a $5 million or $10 million budget for a project that should cost $1 million or lower," observed Daniel Baur, partner and producer at the German film finance and sales outfit K5 Media Group, as part of a revealing article last year in Screen International on the keys to unlocking film finance. Battle-tested executives will tell you that nothing resonates more with financiers than the confidence to be honest about a film's likely costs and commercial prospects – even if those budget estimates fall on the bleak side. Earn that trust and chances are that investors will work with, rather than against, producers in establishing the most comfortable financial parameters for any given story. Regardless of how small the chosen audience niche.
The Equation is not Simple Subtraction
This is essentially what packaging agents and studio executives mean when they talk about the need to make films "for a price." As it happens, coming up with this magic figure is never quite as straightforward as slashing costs. If it was, and financiers started making projects simply because they are the cheapest on the market, then a depressingly narrow range of copycat projects would be the only ones to ever see the light. As filmmaker John Sayles has wryly noted: "The ideal low-budget movie is set in the present, with few sets, lots of interiors, only a couple speaking actors (none of them known), no major optional effects, no horses to feed. It's no wonder so many beginning movie-makers set a bunch of not-yet-in-the-Guild teenagers loose in an old house and have some guy in a hockey mask go around and skewer them."
The fact that Sayles was writing this back in 1987, in his seminal book "Thinking in Pictures", only underlines how little has changed. Then, as now, there is always room for resourceful films whose stories are designed around their irresistible budgets. But just keeping making such exploitation films, to the exclusion of films whose budgets have been customized to fit their compelling stories, and the film industry will quickly lose the plot.
Budgeting, done properly, is more than just about bottom line numbers; it's a high-wire balancing act worthy of the most creative dealmakers. As Anthony Kaufman found out when exploring the financing strategies behind the latest visions of Sofia Coppola, James Gray, Alexander Payne and Roman Polanski in his article for Variety this summer. In such auteur-driven cases, the trick is to make the movie for "the absolute lowest price possible without compromising the integrity of the film," Greg Shapiro, producer of current festival darling THE IMMIGRANT, told him. "This seems a natural and obvious thing to do, but it is usually very difficult in practice. Budgets naturally go up, not down."
In the end, Shapiro and his producing partners sourced the $16.5 million they needed for their own period piece from a global potpourri of backers, lenders and enablers that included Three Point Capital, Jacob Pechenik's Venture Forth, Worldview Entertainment, Paris-based Wild Bunch and Chinese billionaire Bruno Wu. Tempting as it might be to now see that $16.5 million as the going rate for all historical dramas, it is only a partial baseline for what the market will bear. Price alone is never the sole factor in greenlighting a film any more than it is in determining how much a film will end up selling for to distributors. The strength of the material and all the other packaging choices that coalesce around that story are just as crucial to those equations.
Nonetheless, every film event comes prefaced by sales agents who talk of the latest optimal budgets, preferred genres and the various financial black holes into which no self-respecting project should fall if they want to see their money back. The truth is there has never has been a one-size-fits-all budget sweet spot that is assured of success, nor even different off-the-shelf budgets that are best suited for different genres. While basic data analysis from the last several years of box office returns might suggest that $20 million productions fall in the profitability hot-zone, more rigorous attempts at regression analysis has also gone some way to confirming that no single production budget confers an advantage over any other.
Packaging is Proportionate
In the end, budgeting remains a bespoke sizing exercise that starts with identifying the cornerstone elements of your screenplay and then building a made-to-measure budget around those essential items. You work out what makes a particular project exciting and back into the budget from there using all the data points you can muster concerning prevailing market conditions and available incentives. A carefully crafted budget, as this useful legal overview on film budgeting explains, should serve as guide to prospective participants "that the pieces of the film are proportionate to one another. If each cast member receives tens of millions of dollars, then the look of the film generally should not have home-made special effects." Remember a good initial budget is not a final accounting, but a professional-looking estimate that should investors and distributors a level of confidence and comfort about the creative allocation of funds.
If any financing rule has withstood the vagaries of the independent marketplace it is that less is more. Which is why the low-budget agreements put in place by the various talent guilds to allow pay scales to be adjusted according to different budgets play such a pivotal role in packaging decisions. In theory, at least, big talents are within financial reach of even the most modest projects. Under the SAGIndie "Modified" agreement, for example, theatrical features budgeted at less than $625,000 need only pay actors an upfront $933 a week, with a provision for one or two leads to receive approximately $65,000. Armed with such a name cast, projects in the mid-six range can become a very compelling investment proposition. More so, perhaps, than a film project in the mid seven figures. It pays therefore for filmmakers to keep an open mind about all the belt-tightening adjustments that will be inevitably asked of them. As Gersh packaging agent Jay Cohenadvised in an interview earlier this year: "don't be married to any one version of your film… Everyone is so focused on the budget but there are always people who can give you everything you want for less money with a smart plan and the right prep."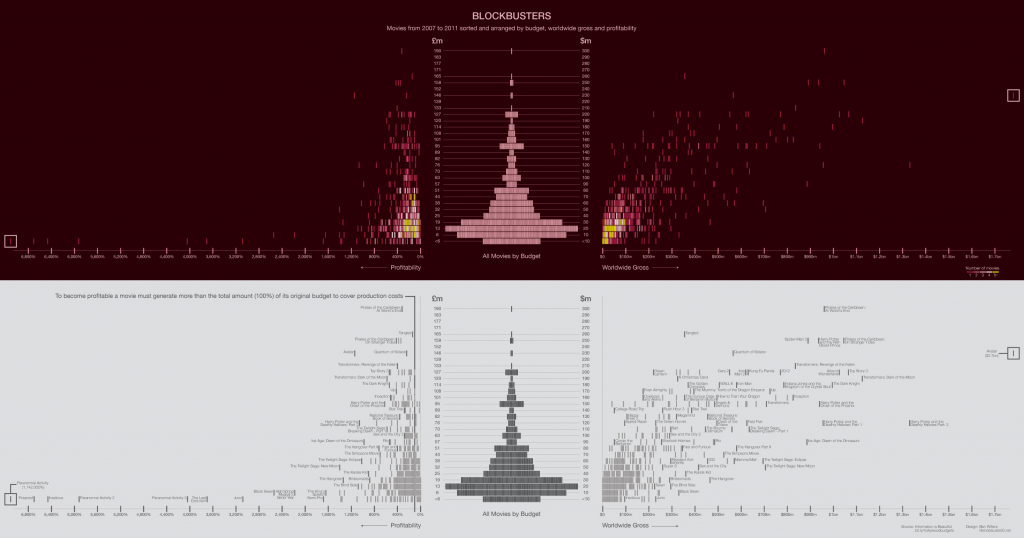 Creative Efficiency
There is no end of online articles and blogs that celebrate the ingenious ways that independent films have learned to stretch their production dollars. Options include trimming shooting days, merging speaking parts, sprucing up locations, getting the most play out of any expensive set-pieces. But nothing saves money quite as effectively as the experience of seasoned line producers, unit production managers and creative producers who know the battles worth fighting, the union agreements that can be made to work, and all the corners that deserve cutting for the sake of maintaining control. Done judiciously, such alterations will go unnoticed by their intended audiences. Done creatively, they may even enhance what ends up on the screen by the mere fact of forcing an imaginative workaround.
There are enough instances of independent film successes salvaged from studios that had put them into turnaround to know that the exact same stories can be told far more cost-efficiently without any undue artistic sacrifice. It is a point driven home this week by producer Gavin Polone in his latest tell-all piece for Vulture. He got hold of the budgets for two films that looked to the average moviegoer as if they were made for a similar scale. Although tonally different, each had two star lead actors and a cast of secondary players who were well known. Both contained significant action sequences, and they were filmed in the same state under the same incentive program. But the studio film cost about $85 million and the independent film came in at $10 million.
"Size doesn't matter, efficiency does," declares Polone who details the many ways a Hollywood budget is "polluted with items that never make it on the screen." His proposed solution is to co-opt the lean-and-mean philosophy of the independent world, and in particular replace those hefty upfront Hollywood salaries with an open-book profit-based compensation system that would, among other benefits, incentivize producers and directors to limit shooting schedules and push for better deals on everything that goes into the creation of a film.
Investing in the Independent
Whether the independent world has itself attained such levels of enlightenment and transparency is open to question. In their zeal to make films for that "price," film financiers are not above leading producers on until they cannot possibly afford to say no to a budget that requires those producers to make substantial deferrals of fees and overhead. Shortchanging producers this way not only jeopardizes their livelihoods, it also pushes films into production way too soon in an effort to make collect what fees are on the table. Neither side ends up benefiting in the long haul.
As producer Ted Hope noted, as part of trenchant keynote speech he delivered in London earlier this month, both creators and their benefactors need to take responsibility for changing that dynamic – and proper budgeting plays a crucial part in that re-education process. "We are trained to budget our babies and sell them at market for less than their value, not to guide them down the line so they can generate wealth to carry us into ripe old age. Filmmakers must learn how to budget, schedule, and project revenues for their work across their movies' entire lifespans."
Get that right and maybe, just maybe, we might entertain the idea of a more far-sighted budgeting mindset in Washington DC as well.
In next week's installment on film packaging, filmonomics will look at the key considerations that surround the casting of independent film projects, followed by installments on assessing films by filmmaking teams and financing structures.Tweet

By Colin Brown
We don't really know how many feature films will end up being made this year – 50,000 seems to be the best global guess – but what we do know is that their genetic make-up will differ in every instance. "Each film has its own DNA," observed WME agent Mark Ankner, speaking at a recent panel on film packaging organized by Pepperdine University as part of its certification program for film & TV finance. "No two films are alike," echoed UTA agent Hailey Wierengo, sitting alongside him. "Each has its own unique set of hurdles."
What we also know from DNA science is that even something as complex as the human genome – the sum total of all our hereditary information – boils down to four essential building blocks arranged and packaged in a myriad ways. By mapping those arrangements, we can not only pinpoint the individual signatures of our species in all its glorious variation, but also establish some common characteristics that help in making useful working assumptions.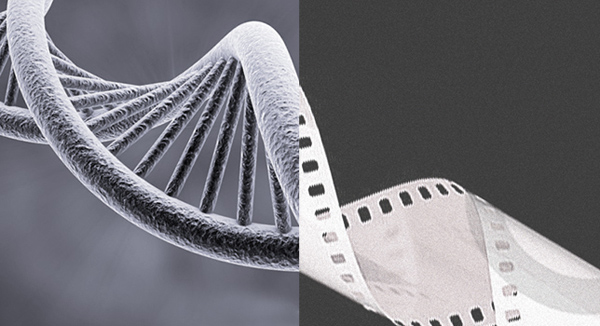 And so it is with cinema: academics may argue all they like about the problems that come with labeling films according to shared storytelling elements and milieus, but genre classification is as good a starting point as any right now for determining a project's prospects. If that project happens to be a mix-and-match of different genres, as so many are these days, then the commercial realities that come with such hybrids need to be acknowledged too.
At their most forensic, some of those commercial realities can make for uncomfortable reading. In a recent New York Times article, former statistics professor Vincent Bruzzese described how his combination of data analysis and focus groups has led to some of the following blunt conclusions: a cursed superhero never sells as well as a guardian superhero; bowling scenes tend to pop up in films that fizzle. Bruzzese, who spearheads the Worldwide Motion Picture Group, also makes this bold assertion: "Demons in horror movies can target people or be summoned. If it's a targeting demon, you are likely to have much higher opening-weekend sales than if it's summoned. So get rid of that Ouija Board scene." [...]
By Duncan Cork
The ban on General Solicitation in the US has been lifted!
Filmmakers are now able to advertise their fundraising publicly, so long as they make "reasonable efforts" to ensure that investors financing the film are accredited. This historic day comes with caveats though. So we advise all filmmakers seek out legal counsel before taking advantage of General Solicitation. Here's what we know…
The SEC's rules for Title II of the JOBS Act became law today. This post will address mostly what you can do now. However, the SEC has also suggested further proposed rules which will go into effect another 60 days after the SEC has taken into account comments from the public. These should be considered for the long fundraising periods associated with film financing.
As of today, filmmakers are able to market their fundraising publicly, which means Tweeting, Facebooking, shouting from the rooftops, and taking billboards out on Sunset Boulevard.
However, under Rule 506c (the rule allowing for General Solicitation),filmmakers must make "reasonable efforts" to verify that their investors are "accredited". [...]
By Colin Brown
In The Wall Street Journal, Slated was described as "Soho House for film financing, due to the requirement that you must be invited to be a member." Another point of reference could just as easily have been AngelList. For those unfamiliar with this game-changing website, AngelList is a powerful funding vehicle that connects startups with a who's who of early stage venture capitalists, high-net-worth individuals and angel investors. Simply put: AngelList is to Silicon Valley what Slated is to the film industry. 

The parallels are close enough that AngelList serves as an instructional laboratory for anyone wanting to know how best to take advantage of their presence on crowdfunding platforms. It helps answer the first question asked by many newly enlisted industry executives still getting their heads around social leverage as a film financing tool, namely: 'what do we do now?'
AngelList is a transformation-in-the-making that points the way forward for other long cloistered industries including entertainment. While the basic principles for investing in startups remains pretty much the same, the tactics have been evolving fast. You could say the same about film investing. Every few months, in fact, AngelList inspires a revised set of behavioural tips and conduct codes for successful fundraising, smarter investing and more effective profile-building in that particular sandbox. Here are links to five such lists: 
All these articles are worth reading for their own sake, if only to get a keener sense of how Silicon Valley thinks about the business of backing disruptive ideas. As you read, keep in mind too that today's technology angels are likely to be tomorrow's film investors – and that these are the investment rules and social metrics that they'll choose to play by.
But for those in film who like to cut to the chase, I have synthesized these fifty-some observations and distilled them into seven core pointers that are of more immediate relevance to equity crowdfunding platforms such as Slated. In so many ways these tips are simply adaptations of what already works in the elaborate real world of film networking – only they have the potential to work much faster:
BUILD YOUR DREAM TEAM: whether it's a startup or a film project, seed investors will look for same basic elements – a strong team, meaningful milestones and a differentiated product in a clearly identified market. Success hinges on "social proof." Surround yourself with a proven filmmaking team and, where possible, attracting an influential champion as anchor investor or company affiliation. Make sure that all your big-name supporters take the trouble to fill out their online profiles and then endorse you to their own followers. It sends out a strong credibility signal.
BE ROCK SOLID FROM THE START: because first impressions count, it pays to spend time and energy getting it right. Putting in a half-baked effort has been described as a cardinal sin; film investors might say similarly about potential projects. Arrive as fully packaged as possible with verified talent, detailed financials and company affiliations, and with as much collateral material as you can muster. A website with a good URL, a killer video, a twitter presence, social media mentions and any metrics demonstrating film comparables, global book sales, YouTube hits, fan-base followings etc. can only help in conveying early traction and a pre-disposed audience. Doing this work upfront will make your profile pop.
RESEARCH AND RIFLE TARGET: Advanced filters on Slated make it easy to find both accredited investors and all the films that have reached their financial targets. Before listing on the site, begin to reach out to those on Slated you already know so that your project is instantly embraced. Once on Slated, resist the scattergun approach. Spend time to target your ideal short-list of suitable investors and pinpoint strategic partners based on required elements besides just money. Knowing what you need is seen as a positive; but approaching investors who clearly wouldn't invest in your kind of project is a telltale sign of a rookie.
KEEP YOUR PROFILE ACTIVE AND GET PERSONAL: Slated is a momentum-driven platform where hot projects get hotter. You need to generate buzz through a constant communal hum. Personalized Introductions help enormously. Because syndicating funding rounds is a big part of what investors do, investor intros get opened far more than a generic profile. In addition, get your most influential supporters to promote you using the Track and Share buttons. Feed them sound bites if necessary – anything to keep your profile from growing stale through inactivity. "Game" the system by making constant updates to your profile, as such changes will show up in the weekly news feeds that get disseminated to members. While it certainly pays to keep Slated abreast of your entire production history at frequent and regular intervals, it is not in your long-term interest to overplay this card. In ensuring visibility for your project, make sure you are adding value to the group, not detracting from it.
BE RESPONSIVE AND READY TO PITCH: fast responses have been shown to increase your chances of closing a deal. Fortunately, you have all the tools you need these days to pounce quickly. You can communicate with them visually via Skype, Gmail video chat, Go2meeting and so on, for which you should have your pitch documents always ready to hand. And services like Tout will allow you create what seems like a personalized email the moment an investor asks for that intro. The key is to follow up within hours. Some Silicon Valley investors believe there is a strong correlation between those that respond to late night emails and their entrepreneurial commitment.
SPUR INVESTORS INTO ACTION: getting an investor to actually commit on the dotted line is a challenge facing all those in search of financing. While many other factors come into play, nothing quite beats fear and greed as investment catalysts. Investors afraid of missing out on an opportunity that is simply too good to pass up will tend to be the most motivated. Setting an artificial funding deadline only works if the prospective investor knows that the deal has a real chance of being taken off the table beyond that date. A more affective deadline might be a looming production date, an irreplaceable actor's tight schedule, or a pre-emptive deal offer ahead of an industry event such as a film market. Best of all is the prospect of a bidding war that will lead to a skyrocketing valuation unless the investor jumps in now.
TRACTION IS THE NAME OF THE GAME: while it is easy to obsess entirely on fundraising, it is worth keeping in mind that Slated offers other commercial pay-offs beyond just the quick hustle. Getting a great sales agent attached is worth its weight in distribution gold. So too is the sustained industry awareness that can be built around your project if you take the time to make measurable, meaningful progress with your Slated film. If nothing else, you will have a giant head start over other films of comparable quality when your project starts being shopped around at film markets. The perceived value of your project will rise commensurately. Given the sterling pedigree of Slated's network of investors and industry players, there is surely no more cost-effective way of standing out from the noisy, global crowd.
And, finally, be aware that you are at the forefront of transformational change. As such, the rules of engagement will be in an inevitable state of flux, particularly in these early learning days.
Editorial Director of Slated
By Colin Brown
Those that think Twilight, The Green Hornet, The Beach, The Abyss andBoston Shuffler are a bunch of movie titles are only partially correct. They are all nicknames for just a few of the algorithms used on Wall Street to give firms those precious milliseconds of trading advantage. Some two thousand physicists and mathematicians work in the financial sector cooking up these computational black boxes – and a handful are now applying such predictive modeling and risk evaluation skills to the film industry in order to determine why some movies click and many others don't. With worldwide spending on filmed entertainment climbing towards an annual $100 billion and beyond, 
the pay-off is self-evident. 
Cinema historians will point out that movies have always been subject to generic modification in order to maximize their appeal across multiple markets and cultures. Studio distribution executives will tell you that older-female-targeted films tend to "over-perform" in Germany and Australia, while Latin America has an outsized soft spot for family fare. And Hollywood tailors its films accordingly.
But such factory-belt fine-tuning is nothing compared to the scientific wizardry being applied today. Consider the following:
Netflix, awarded $1 million to the team that created the collaborative filtering algorithm known as Pragmatic Chaos that predicts user ratings for films based on previous ratings. According to TED speaker Kevin Slavin, in his memorable talk on how algorithms are shaping our world, this one piece of code accounts for 60% of the movies that end up getting rented.
As mentioned in a previous Filmonomics blog, Epagogix uses artificial neural networks to analyze screenplays with a view to determining their probability of commercial success. Meanwhile, professors at NYU Sternand Pennsylvania's Wharton School claimed to have a devised 
a reliable screening method for choosing movie scripts based on "textual information" – including the use of specific words.
While different in their methodologies, these algorithmic approaches share a fundamental trust in data analysis as the best filtering system. For those who think that the creative vetting process is best left to humans, there is a contrasting set of computational tools that might be broadly termed social recommendation engines. These rely on the curatorial instincts of one's peer-groups. These influential tribes could be your friends on Facebook banging the drum for the film they just saw at the multiplex or film festival. Or they could be the membership network of 300 movie professionals whose votes determine those as-yet-unproduced screenplays that deserve to be included on The Black List.
Conceived by Franklin Leonard, VP of Creative Affairs at Will Smith'sOverbrook Entertainment, The Black List is perhaps the nearest we get to an instant snapshot of Hollywood's collective taste buds. And it's persuasive too: more than 125 past Black List scripts have ended up getting produced and being released theatrically, generating $11 billion between them. Successes include four of the last eight Oscar-winning screenplays.
Building on its hit-making potential, The Black List announced last year the launch of an online members' community that will make algorithmic screenplay recommendations based on individual tastes. Users can now explore real-time updated lists of Hollywood's most liked scripts. By offering
a blend of human insight and artificial intelligence, The Black List is affirming the need for both sets of tools in order to decode the DNA of filmmaking success. As we are learning, each inspires the other. It's a no-brainer.
"We all fear the 'future script' spit out by a robot. But we can take comfort in the fact that the human brain is its own vast data storage program. A serious artist does his or her own rigorous study of successful works to lodge the common elements and patterns into their unconscious and inform their artistic output," notes Jennine Lanouette, a story consultant who lectures at both Lucasfilm and Pixar (and will soon be contributing periodic blog posts on screenwriting analysis for Slated).
"As I see it, there is room for both – the organic artistic process and the set of objective measurements. The best application I can imagine of these computer prediction methods is in determining the size of the budget for a given project, and discovering niche market or sales territory potentials. The danger, in our winner-take-all economy, is everyone wanting to compete for the same gold ring – the billion dollar box office take. This is when art loses out. A computer might be able to maximize return on investment, but it will never create art. You need a human soul to do that."
Editorial Director of Slated