X
Looks like you are a new visitor to this site. Hello!
Welcome to Hope For Film! Come participate in the discussion, and I encourage you to enter your email address in the sidebar and subscribe. It's free! And easy! If you have any suggestions on how to improve this website or suggestions for topics please don't hesitate to write in to any of the blogs.
You can also follow me on Twitter or Facebook.
(If you keep getting this message, you probably have cookies turned off.)
By Colin Whitlow
In this guest Filmonomics post adapted from his initial think pieces on the Cinema Research Institute (CRI) blog, CRI 2014 fellow Colin Whitlow explains why the film industry would benefit from a dedicated performance index – and how he is approaching building just such a valuable tool.
The film industry is weakened by the absence of an objective, transparent measuring tool for would-be film investors. Many mature industries have created an index to help the investment community get a read on the sector's financial climate. The Dow Jones Industrial Average, a price-weighted average of 30 significant stocks traded on the New York Stock Exchange and the Nasdaq, serves as a real-time proxy for mainstream financial market activity and economic health. The Case-Shiller Home Price Indices, calculated and kept monthly by the statistical rating organization Standard & Poor, are well-respected indicators of real estate performance in the U.S. Even esoteric asset classes such as fine wine and collectible art have their own benchmarks. But the film industry has no such like-for-like barometer.
[...]
By Colin Brown
Hollywood has always fallen hard for films about scam artists and their clever schemes. Even before American Hustle and The Wolf Of Wall Street, there was Catch Me If You Can, House of Games, The Spanish Prisoner, The Grifters, The Sting, Paper Moon and seductive confidence artists stretching all the way back to The Lady Eve in 1941. The cons vary but the tricks remain much the same: victims are fooled into trusting in a stranger's good faith through greed, vanity, opportunism, desire, compassion, desperation and any other basic urge you can name. It is easy to see the greenlight appeal of such stories. Not so much because of Hollywood's own history with charismatic charlatans, or even because their conniving tales can provide such giddy entertainment, but because filmmaking itself so often involves elaborate self-deception and blind trust. The human lust for storytelling, and the constant craving for money required to feed that, is such that some of the strangest bedfellows are thrown together in the name of cinema.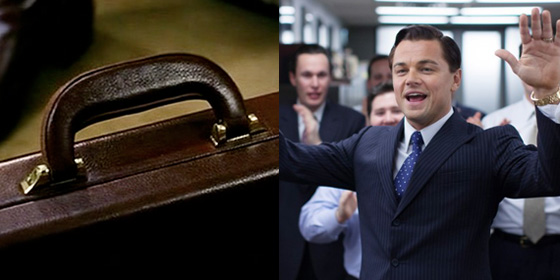 For a taste of just how surreal some of those couplings can be look at the duo behind Envision Entertainment, the financing outfit that burst on the Hollywood scene a couple of years ago. The two men writing the checks at that company, Remington Chase and Stefan Martirosian, are as colorful as many invented movie characters, at least judging by this article in L.A. Weekly that has become the astonished talk of the town. And yet here they are right in the thick of Oscar contention as the backers of the pedigree war drama Lone Survivor starring Mark Wahlberg. Chase, according to that article, admits to being an FBI informant; for his part, Martirosian acknowledges altering the spelling of both his first and last name in film credits so as to avoid a contested 1993 cocaine trafficking conviction showing up in online searches – the kind of details that make their involvement in such upcoming projects as The Girl Who Conned The Ivy League so much more tantalizing. [...]
By Colin Brown
It has been ten years since the publication of Moneyball: The Art of Winning An Unfair Game and still the quest goes on to find those hidden signals and data points that might do for the film industry what Billy Beane and his bean-counters did for professional baseball – namely, unlock the secrets of success in a business distorted by old wisdoms. There is much to be gained from such a statistical treasure trove. In film entertainment, as in sports, the scouting establishment has shown a habit of undervaluing those most often responsible for winning results. A costly obsession with conventional star performers has blinded both industries to what really makes teams tick. To borrow both baseball and cinema parlance, it all comes down to finding those players who can truly "produce".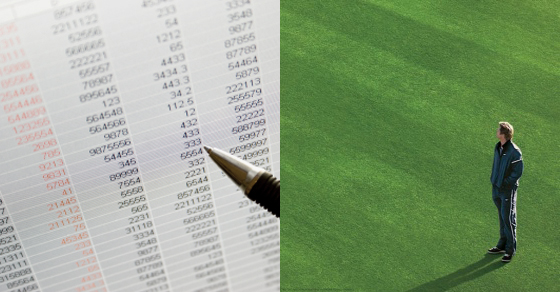 For those who haven't read Michael Lewis' book, or seen the subsequent film adaptation Moneyball in which he was portrayed by Brad Pitt, Beane was the irrepressible general manager of the Oakland A's who defied the traditional benchmarks that had long been used to gauge baseball players. Instead of relying on stolen bases, runs batted in and batting averages as the surefire measures of offensive success, Beane's front office came to realize that on-base percentage and slugging percentage were more meaningful indicators – overlooked qualities that were hence cheaper to acquire on the open market than those based around speed and contact. That insight allowed him to assemble a team of basement-bargain players that was able to compete successfully against far richer competitors in Major League Baseball, or at least until those giants caught on and started mirroring Beane's strategies.
In the collective wisdom of the movie business, the stars of the game have historically been both the actors and the auteurs that coach them. Much of the value system for independent movies is still predicated on the need to attract a recognizable calibre of acting and directing talent in order to unlock the necessary finance, specifically foreign pre-sales and a distribution deal in the US. This is no economic accident. Ever since the days of the star system, film audiences have been media-conditioned to idolize celebrities from their bleachers. And much as we all know that filmmaking is an elaborate act of collaboration, we instinctively see cinema as a personal expression of a director's creative vision. European law goes so far as to enshrine this godly status by designating the film director as the movie's "author". Attend any film festival and you'll fall soon enough under the spell of directors' names and actors' faces. They are what excite audiences and move markets.
But it doesn't take particularly rigorous statistical analysis to see the flaws in this starry-eyed system. As an industry, we place inordinate financial stock on a handful of top performers. Isolate the film names on Forbes most recent list of highest paid entertainers and compare them with, say, The Numbers' own assessments for how much industry players contribute in value to an average non-franchise film and you will see remarkably little correlation in their top tens. They share just one filmmaker – Steven Spielberg, who tops both film lists – and also the name of Robert Downey Jr. [...]
By James Belfer
Ted's note: We were fortunate to have James & Dogfish participate at our #A2E On Ramp program this past spring.  I am excited by applying techniques from other industries to indie film.  The Dogfish Accelerator borrows the structure of tech start ups, and utilizes mentoring and group learning to push it all forward.  I expect we will hear great things from the different participants as time goes on.  I think we will all want to track Dogfish Accelerators' progress going forward.
Hello and welcome to Dogfish Accelerator's Demo Day 2013.  My name is James Belfer and I'm excited to present the 8 companies of our inaugural Dogfish Accelerator program. These teams have spent the last three months laying the foundation for the opportunities they are presenting today and I can't wait for you to see what they've put together.
In 2009 I began Dogfish Pictures to learn about the landscape of independent film for investors.  Over the course of my first two years I invested and/or worked on four films ranging in budget from $300K to $16M, premiered and sold 3 films at Sundance, and saw distribution deals for all four of these projects. During that time I experienced firsthand the many challenges the independent film industry faces.
As I reflected upon this hectic beginning I came up with two things I needed to do. First was sleep for about a month straight. And, second was to focus my future efforts on helping to repair a troubled independent film industry.
Despite keynote speeches from major figures in the industry touting the need for a major shift in the business of film and premium content, our industry still remains challenged today.  "Times are tough" is the general mantra and yet only limited strategies are offered for turning the business around.
The real issue isn't that the times are tough, it's that you can't be disruptive without knocking down a few walls. Or without trying new investment and business models, testing new marketing and monetization strategies, or utilizing distribution opportunities across multiple platforms.  In short, we need to think and act like startups.
Dogfish Accelerator was built to confront these challenges and turn them into opportunities. We provide seed financing, mentorship, perks, resources and office space to teams of producers looking to develop their business models in preparation for further fundraising.  We make the creative process easier by taking care of the business process from the start.
What will follow from this approach isn't an implosion of our industry or impending doom.  What will follow is a new generation of creators and thinkers willing to try new and amazing things.
We chose the 8 teams that make up this year's Dogfish Accelerator from 440 applications we received.  They are not the "NEXT" generation of content creators they are "TODAY'S" fearless, forward-thinking, content leaders. Our teams are the essence of what it means to be independent in today's world of film and media.  
Collectively we'll be discussing 13 films, 3 marketing and distribution platforms, 2 Multi Channel Networks, and ancillary streams of revenue including graphic novels, video games, and a fashion line. To put it lightly, our 8 teams have been busy. But they haven't been working alone. Our extensive mentor network has helped them explore and better understand the challenges of our industry and devise plans of attack. The support we have received from the independent film community has been tremendous and ongoing.
We are also excited to announce that some of our mentor relationships have blossomed into investments by our mentors.  Anthony and John Gentile, founders of Gentile Entertainment Group and their new company, Platinum Media Group, whose partners include some of the most prominent names in our industry, were so impressed by the teams they mentored that they have  already committed as lead investors on four of our team's projects.
There are several things that a Dogfish team has in common, setting them apart from the pack. I want to mention a few of them:
MARKETING: Producers complain about distributors and distributors complain about producers. Neither side seems to be doing enough work to get enough eyeballs on our content. Our teams are repairing that by reducing the risk for the distributor by developing their marketing strategies at the beginning of the process. This means having marketing capital as part of their total budgets and helping with the heavy lifting of aggregating communities and consumers in order to convert them into sales. It enables producers and distributors to work together in a more collaborative manner.
DISTRIBUTION: All our teams have distribution secured right now. Paul Graham of Y Combinator once said: "Don't reject an acceptable offer in the hope of getting a better one in the future." The new platforms and software available today have made possible a revolution from the very recent time when distribution was a rare commodity. Following what the entire internet software industry has been doing for decades, our teams generate revenue streams to investors through direct to consumer sales. This approach also improves valuation on content IP and allows consumer traction to enter the process of securing larger distribution partnerships.
WORK EFFORT, COMMITMENT TO QUALITY AND FOCUS ON ENTERPRENEURSHIP:  In choosing our teams Dogfish focused on those where the companies, its projects and the daily lives of its founders were one and the same. Our founders are living, breathing entrepreneurs. They are the leaders of original content startups and are developing strategies to create sustainable careers for themselves and their growing companies. A supportive relationship between art and commerce can lead to social and financial reward for everyone involved. Our teams not only recognize this, it comes naturally to them.
Dogfish is an organic and growing company itself.  What began as a 3-month training program based on the accelerator model used by the technology industry has now extended for additional 3 months so we can ensure that our teams will continue to grow, successfully capitalize their projects and execute their businesses in a responsible and rewarding manner.  And, although this is still a work in progress, it seems quite likely that the accelerator model will act as the front gate for a larger business studio that will support these and future teams far into the future.  Next year I hope to be talking to you about Dogfish Studios.
But Dogfish is more than just a company; it's a community. One in which we laugh, we cry, we triumph, we fail, and form relationships that will last a lifetime. If you hear a concept or idea you like today and want to share in our founders' visions and successes please contact the teams or Dogfish directly and we can help you find a role.
Fred Wilson of Union Square Ventures said YESTERDAY on his blog AVC: "We haven't yet built enough technology, distribution, and monetization systems so that filmmakers can be truly independent and realize their vision and have the financial success that should come with great work. So there is more to do here." AT DOGFISH ACCELERATOR WE ARE DOING IT!
Now please enjoy our presentations and we look forward to our future conversations.  
Auralnauts
Auralnauts is a creative production company distributing material through their popular Youtube channel. The mixture of comedy and music production has been consumed by over 9 million viewers to date.  Known for lampooning films and television commercials with their own take on the dialogue and soundtracks, they are preparing a slew of new material they have produced from the ground up. Join the adventure at https://www.youtube.com/user/Auralnauts.
EXIT STRATEGY
EXIT STRATEGY is an award-winning company that tells engaging, substantive stories across rich cross-platform experiences. It was founded by Ryan Koo and Zack Lieberman who together wrote, directed and produced the "urban western" Webby-award winning series THE WEST SIDE.  Koo is the founder of the popular filmmaking website NO FILM SCHOOL and Lieberman won an Emmy for his work at Sony Pictures Television. EXIT STRATEGY has also helped build a network of websites that garner over 50 million combined monthly page views for a number of high-profile clients. Find out more online at www.exitstrategy.tv.
Go Infect Films / LIKE ME
Go Infect Films is a film collaboration between writer/director Robert Mockler, producer Jessalyn Abbott and actress Mitzi Peirone. In partnership with Dogfish Pictures the team is accelerating its freshman feature film LIKE ME which follows Kiya, a fame­obsessed young woman who documents a string of robberies through social media. LIKE ME was named one of IndieWire's Projects of the Month in 2013 and is currently in contention for IndieWire's Project of the Year.
Guagua Productions
Guagua Productions makes films with a subversive edge that take on exploitative institutions and make you think differently about subjects you thought you knew. The company builds audiences out of communities, not demographics, and using direct-to-fan distribution give consumers what they want, how they want it.  Guagua Productions has produced, directed and released two feature length documentaries: Ballplayer: Pelotero and Schooled: The Price of College Sports.
Range Life Entertainment
Range Life Entertainment is a film marketing company that specializes in college tours, event screenings, and guerrilla marketing to build audience and exposure for films and brands. Range Life's nationwide network includes over 260 schools, and the company has worked on over 40 films since 2008, including: Exit Through The Gift Shop, Mystery Team, The Imposter, andTeenage Paparazzo.   In 2014, Range Life plans build toward the next phase of the company, which includes larger form events, year-round satellite engagements, and an extended digital presence through a platform based app.
Section II
Section II is the only multi-platform network designed specifically for curated, lesbian-related content. It acquires, creates, and distributes premium films and series to a growing audience that remains underserved. Section II is a Benefit Corporation and brand with a mandate to improve the representation of queer women in popular culture.
Wheelhouse Pictures
Wheelhouse Pictures is a creative production company that focuses on quality, character driven narratives that appeal to underserved communities and markets. The company was founded by partners Jessica Caldwell and Andrew Hauser, who are hands on from creative development right through to post-production.
Young Gunner Films
Young Gunner Films is a creative development and production company that takes a Lean Startup-inspired approach to the marketing and release of its films.  The company develops its audiences alongside production and plans to retain a high percentage for each subsequent film. Its initial slate includes 3 ambitious high-concept genre films to be produced for under $1M each.
And here's Filmmaker Magazine's takeaway on the event.
By Colin Brown
"I lost money for the first time ever in my career over the last two years," beamed Matthew McConaughey in his signature drawl as he picked up this year's actor trophy at the recent Hollywood Film Awards. "But I did have a helluva lot of fun." McConaughey's conscious decision to"recalibrate" his shirtless rom-com persona into something edgier has since led him to a succession of eye-catching performances in director-driven, lower-budget films – MAGIC MIKE, KILLER JOE, THE PAPERBOY, MUD – and now to the brink of Oscar recognition with DALLAS BUYERS CLUB. It's the kind of Travolta-style career revival, a McConnaissance if you will, that should give fresh hope to indie filmmakers still hitting heads against talent agents' doors in their casting quests. At a time when Hollywood slate-pruning has seen the studios essentially abandon mid-budget dramas, pretty much all actors are open to stimulating roles that may require them to sacrifice their customary compensations. Besides wanting to work, actors know there's always a chance that their fun will laugh all the way to the bank.
In McConaughey's case, that financial pay-off will come soon enough. Next month, he will be seen playing right opposite Leonardo DiCaprio in Martin Scorsese's $85 million-plus THE WOLF OF WALL STREET. And this time next year, he will surface again as the top-billed male star in Christopher Nolan's even pricier space-travel spectacular INTERSTELLAR, headlining a cast that also includes Anne Hathaway, Jessica Chastain and Matt Damon. [...]
By Colin Brown
"More than 90% of directing a picture is the right casting," suggests Martin Scorsese in the revelatory documentary CASTING BY. Producers might well reach a similar assessment for financing a picture as well since actors remain by far the most enticing lures to potential investors. But settling on just who might be "right" for that picture is another matter entirely – and a source of constant tension as filmmakers struggle to reconcile the urgent needs of the story with the erratic tastes of the global marketplace and its appointed gatekeepers.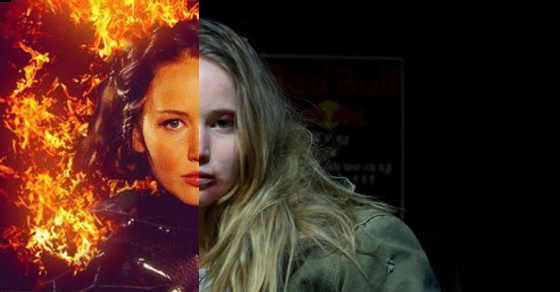 Casting is rarely a sequential, yes-or-no decision-making process that involves working your way down a long list of actors who have been somehow calibrated according to their creative merits and box office bankability. That would be too easy. Unless your director's name happens to be Scorsese, more than 90% of the time will be spent casting out again and again into an ocean of uncertainty and inconsistency not knowing which way the winds will blow. You need good hooks as well as good fortune to fish in those waters, the tenacity to keep going, an unwavering hand and eye to thread that needle, and the improvisational skills to react to what's constantly changing around you. Not unlike acting itself. [...]
By Colin Brown
Politicians go medieval on them, romantic couples break up over them and artistic types tend to run as far and fast as they can from them. And yet budgets, if drawn up sensibly in a spirit of mutual trust rather than defensive hostility, can actually go a long way towards avoiding such heartaches and fistfights. Cinema is certainly no exception here. No matter whether you view filmmaking as primarily a left-brain or a right-brain undertaking, as an expression of exquisite method or inspired madness, there is still no getting round the need for a proper fiscal reckoning. Persuading people to put money behind a particular film idea is, after all, an exercise in quantifying delight. Sooner or later, even with the most munificent of patrons and the most sublime of screenplay propositions, budget numbers still have to be part of that pitch. Get those projections askew and that dream project is a brawl-in-waiting. Get them horribly wrong and it's a complete non-starter.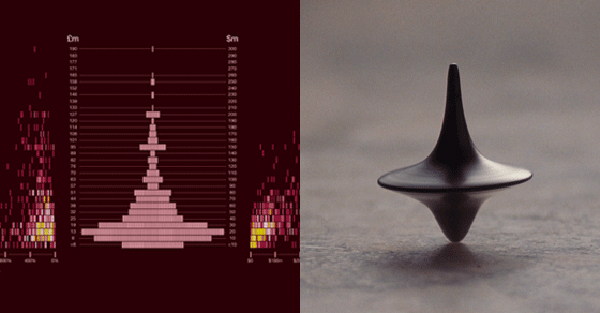 Realism over Optimism
While all this might seem like decrees from the department of the bleeding obvious, it is still a lesson in financial realism that seems lost on too many filmmaking novices. Judging by a number of crowd-donation campaigns, there are those who firmly believe they should make their movie with whatever funds they can raise. And they do so without even a basic understanding about who will come to see their finished film – and why – other than those few thousands who volunteer their ten bucks online.
In the real world of actual investment, of course, potential financiers soon lose patience with producers who don't have a clear picture of how much they will need, and where that money is going. Nor are they impressed by optimistic finance plans based on unrealistic notions of what projects might summon in terms of either talent or contributions from soft money sources, production off-sets and distributor pre-sales.
"Maybe the biggest mistake we see from first-time producers is they come in with too-high budgets. You can see a $5 million or $10 million budget for a project that should cost $1 million or lower," observed Daniel Baur, partner and producer at the German film finance and sales outfit K5 Media Group, as part of a revealing article last year in Screen International on the keys to unlocking film finance. Battle-tested executives will tell you that nothing resonates more with financiers than the confidence to be honest about a film's likely costs and commercial prospects – even if those budget estimates fall on the bleak side. Earn that trust and chances are that investors will work with, rather than against, producers in establishing the most comfortable financial parameters for any given story. Regardless of how small the chosen audience niche.
The Equation is not Simple Subtraction
This is essentially what packaging agents and studio executives mean when they talk about the need to make films "for a price." As it happens, coming up with this magic figure is never quite as straightforward as slashing costs. If it was, and financiers started making projects simply because they are the cheapest on the market, then a depressingly narrow range of copycat projects would be the only ones to ever see the light. As filmmaker John Sayles has wryly noted: "The ideal low-budget movie is set in the present, with few sets, lots of interiors, only a couple speaking actors (none of them known), no major optional effects, no horses to feed. It's no wonder so many beginning movie-makers set a bunch of not-yet-in-the-Guild teenagers loose in an old house and have some guy in a hockey mask go around and skewer them."
The fact that Sayles was writing this back in 1987, in his seminal book "Thinking in Pictures", only underlines how little has changed. Then, as now, there is always room for resourceful films whose stories are designed around their irresistible budgets. But just keeping making such exploitation films, to the exclusion of films whose budgets have been customized to fit their compelling stories, and the film industry will quickly lose the plot.
Budgeting, done properly, is more than just about bottom line numbers; it's a high-wire balancing act worthy of the most creative dealmakers. As Anthony Kaufman found out when exploring the financing strategies behind the latest visions of Sofia Coppola, James Gray, Alexander Payne and Roman Polanski in his article for Variety this summer. In such auteur-driven cases, the trick is to make the movie for "the absolute lowest price possible without compromising the integrity of the film," Greg Shapiro, producer of current festival darling THE IMMIGRANT, told him. "This seems a natural and obvious thing to do, but it is usually very difficult in practice. Budgets naturally go up, not down."
In the end, Shapiro and his producing partners sourced the $16.5 million they needed for their own period piece from a global potpourri of backers, lenders and enablers that included Three Point Capital, Jacob Pechenik's Venture Forth, Worldview Entertainment, Paris-based Wild Bunch and Chinese billionaire Bruno Wu. Tempting as it might be to now see that $16.5 million as the going rate for all historical dramas, it is only a partial baseline for what the market will bear. Price alone is never the sole factor in greenlighting a film any more than it is in determining how much a film will end up selling for to distributors. The strength of the material and all the other packaging choices that coalesce around that story are just as crucial to those equations.
Nonetheless, every film event comes prefaced by sales agents who talk of the latest optimal budgets, preferred genres and the various financial black holes into which no self-respecting project should fall if they want to see their money back. The truth is there has never has been a one-size-fits-all budget sweet spot that is assured of success, nor even different off-the-shelf budgets that are best suited for different genres. While basic data analysis from the last several years of box office returns might suggest that $20 million productions fall in the profitability hot-zone, more rigorous attempts at regression analysis has also gone some way to confirming that no single production budget confers an advantage over any other.
Packaging is Proportionate
In the end, budgeting remains a bespoke sizing exercise that starts with identifying the cornerstone elements of your screenplay and then building a made-to-measure budget around those essential items. You work out what makes a particular project exciting and back into the budget from there using all the data points you can muster concerning prevailing market conditions and available incentives. A carefully crafted budget, as this useful legal overview on film budgeting explains, should serve as guide to prospective participants "that the pieces of the film are proportionate to one another. If each cast member receives tens of millions of dollars, then the look of the film generally should not have home-made special effects." Remember a good initial budget is not a final accounting, but a professional-looking estimate that should investors and distributors a level of confidence and comfort about the creative allocation of funds.
If any financing rule has withstood the vagaries of the independent marketplace it is that less is more. Which is why the low-budget agreements put in place by the various talent guilds to allow pay scales to be adjusted according to different budgets play such a pivotal role in packaging decisions. In theory, at least, big talents are within financial reach of even the most modest projects. Under the SAGIndie "Modified" agreement, for example, theatrical features budgeted at less than $625,000 need only pay actors an upfront $933 a week, with a provision for one or two leads to receive approximately $65,000. Armed with such a name cast, projects in the mid-six range can become a very compelling investment proposition. More so, perhaps, than a film project in the mid seven figures. It pays therefore for filmmakers to keep an open mind about all the belt-tightening adjustments that will be inevitably asked of them. As Gersh packaging agent Jay Cohenadvised in an interview earlier this year: "don't be married to any one version of your film… Everyone is so focused on the budget but there are always people who can give you everything you want for less money with a smart plan and the right prep."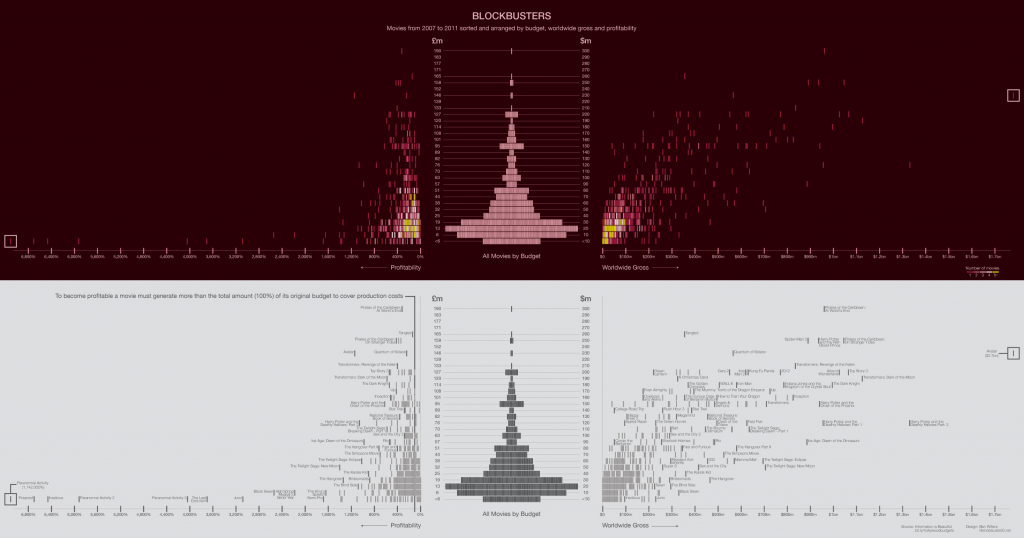 Creative Efficiency
There is no end of online articles and blogs that celebrate the ingenious ways that independent films have learned to stretch their production dollars. Options include trimming shooting days, merging speaking parts, sprucing up locations, getting the most play out of any expensive set-pieces. But nothing saves money quite as effectively as the experience of seasoned line producers, unit production managers and creative producers who know the battles worth fighting, the union agreements that can be made to work, and all the corners that deserve cutting for the sake of maintaining control. Done judiciously, such alterations will go unnoticed by their intended audiences. Done creatively, they may even enhance what ends up on the screen by the mere fact of forcing an imaginative workaround.
There are enough instances of independent film successes salvaged from studios that had put them into turnaround to know that the exact same stories can be told far more cost-efficiently without any undue artistic sacrifice. It is a point driven home this week by producer Gavin Polone in his latest tell-all piece for Vulture. He got hold of the budgets for two films that looked to the average moviegoer as if they were made for a similar scale. Although tonally different, each had two star lead actors and a cast of secondary players who were well known. Both contained significant action sequences, and they were filmed in the same state under the same incentive program. But the studio film cost about $85 million and the independent film came in at $10 million.
"Size doesn't matter, efficiency does," declares Polone who details the many ways a Hollywood budget is "polluted with items that never make it on the screen." His proposed solution is to co-opt the lean-and-mean philosophy of the independent world, and in particular replace those hefty upfront Hollywood salaries with an open-book profit-based compensation system that would, among other benefits, incentivize producers and directors to limit shooting schedules and push for better deals on everything that goes into the creation of a film.
Investing in the Independent
Whether the independent world has itself attained such levels of enlightenment and transparency is open to question. In their zeal to make films for that "price," film financiers are not above leading producers on until they cannot possibly afford to say no to a budget that requires those producers to make substantial deferrals of fees and overhead. Shortchanging producers this way not only jeopardizes their livelihoods, it also pushes films into production way too soon in an effort to make collect what fees are on the table. Neither side ends up benefiting in the long haul.
As producer Ted Hope noted, as part of trenchant keynote speech he delivered in London earlier this month, both creators and their benefactors need to take responsibility for changing that dynamic – and proper budgeting plays a crucial part in that re-education process. "We are trained to budget our babies and sell them at market for less than their value, not to guide them down the line so they can generate wealth to carry us into ripe old age. Filmmakers must learn how to budget, schedule, and project revenues for their work across their movies' entire lifespans."
Get that right and maybe, just maybe, we might entertain the idea of a more far-sighted budgeting mindset in Washington DC as well.
In next week's installment on film packaging, filmonomics will look at the key considerations that surround the casting of independent film projects, followed by installments on assessing films by filmmaking teams and financing structures.Tweet